Board of Directors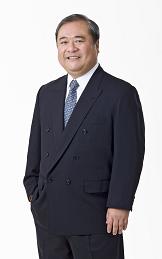 Mr KUOK Hoi Sang
M.H.
, Executive Director, Co-Chairman and Managing Director, joined Chevalier Group in 1972.
Mr Kuok is the President of The Lift and Escalator Contractors Association in Hong Kong, the Vice-Chairman of the Hong Kong – China Branch of The International Association of Elevator Engineers, Vice President of The Hong Kong Federation of Electrical and Mechanical Contractors Limited and a Registered Lift and Escalator Engineer in Hong Kong. He is a member of the Guangzhou Committee of the Chinese People's Political Consultative Conference. Mr Kuok was awarded a Medal of Honour by the HKSAR Government in 2016 for his dedicated public service, particularly his contributions to the development of the electrical and mechanical services industry. Mr Kuok has extensive experience in business development and is responsible for the strategic planning and management of the operations of lift and escalator, building construction, building supplies, aluminium windows and curtain walls, electrical and
mechanical engineering, civil engineering, property investment and development as well as investment projects of Chevalier Group.

Go Back

Go to top