Board of Directors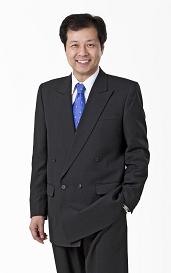 Mr TAM Kwok Wing, Executive Director, Deputy Managing Director, joined Chevalier Group in 1986. Mr Tam oversees all legal affairs of the Group and he is responsible for the operations of cold storage and logistics; insurance services; property investment and development; property management; and travel agency businesses.
Mr Tam holds a Bachelor Degree in Laws from Peking University of the People's Republic of China; a Master of Arts Degree from the City University of Hong Kong; and a Postgraduate Diploma in Corporate Administration from the Hong Kong Polytechnic University. Mr Tam is a Fellow Member of each of the Chartered Institute of Arbitrators; the Royal Institution of Chartered Surveyors; the Institute of Chartered Secretaries and Administrators in the United Kingdom; and the Hong Kong Institute of Chartered Secretaries. Mr Tam is also a Chartered Member of the Chartered Institute of Housing.
At present, Mr Tam is the elected President of the Hong Kong Institute of Chartered Secretaries; a Councilor of the General Insurance Council in the Hong Kong Federation of Insurers; and the Immediate Past President of the Hong Kong Association of Property Management Companies. He is also an appointed Member of each of the Property Management Services Authority; the Occupational Safety and Health Council; the Employees' Compensation Insurance Levies Management Board; the Property Management Industry Training Advisory Committee of the Education Bureau; the Advisory Committee on Water Supplies; and the Steering Committee on the Promotion of Electric Vehicles. In addition, he is an Honorary Secretary of the Insurance Claims Complaints Bureau. Mr Tam is also a member of the Board of Supervisors of Bao Minh Insurance Corporation in Vietnam.
Mr Tam is also appointed as the Honorary Vice Consul of the Kingdom of Bahrain to Hong Kong. He also serves as the Secretary General of the Hong Kong Bahrain Business Association. In China, Mr Tam is appointed as a Standing Committee Member of the 13th Changchun Committee of the Chinese People's Political Consultative Conference. Mr Tam is also a Council Member of the Guangdong Chamber of Foreign Investors.

Go Back

Go to top